ABOUT SUSAN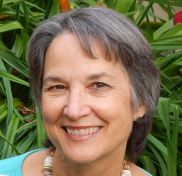 Susan Urquhart-Brown, RScP, RYT, yoga and meditation teacher and founder of Anjori Yoga Studio has practised meditation for 25 years and yoga for 10 years. She is a graduate of the Deep Yoga Teacher Training Program at Piedmont Yoga Studio in Oakland, California.

Susan's nurturing style combines mindfulness, breath awareness, Hatha yoga, restorative poses and meditation to help bring presence to all aspects of her students' lives. She holds the passionate belief that the practise of yoga and meditation can open a window to the Soul and awaken the wisdom of our true nature.

"Susan Urquhart-Brown is an experienced, kind and helpful teacher and her studio is utterly beautiful and peaceful. I highly recommend her if you are an older person and want a more intimate setting with a teacher who is present, unassuming and effective."
-- Candis C.

"Susan is an outstanding instructor and one of the most knowledgable I have ever experienced, particularly in the restorative poses. I have no doubt she is equally excellent in the other levels of her teaching. I recommend her highly."
-- Bonnie M.