POWER OF PRESENCE RETREATS


Led by Susan Urquhart-Brown, RScP and Christopher Brown, RScP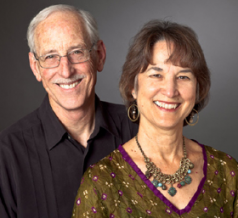 Susan Urquhart-Brown, yoga and meditation teacher and founder of Anjori Yoga Studio has practised meditation for 25 years and yoga
for 10 years. Her nurturing style combines mindfulness, breath awareness, Hatha yoga, restorative poses and meditation to help bring presence to all aspects of her students' lives.

Christopher is a spiritual teacher who has been on a journey of awakening for 30 years. He is passionate about individual transformation and facilitating others in their awakening process.


The Power of Presence retreats and workshops

offer guided inquiry to rediscover the awe and wonder of Life. We practice mindfulness, kindness, and generosity in a space that is open-hearted and playful to foster connection with others. Our retreats are a rare
opportunity to see the extraordinary in the ordinary, explore what is alive and present in every moment, connect deeply with the most tender part of our inner nature and to create community.


Power of Presence Retreat in a Tuscan Villa

Click this link for more information:
http://truenaturetravels.com/retreats/yoga-italy-susan-christopher/
Our Last Retreat to the Sacred Valley and Machu Picchu in Peru
20 intrepid travelers joined us in experiencing an amazing journey to one of the most beautiful and sacred places on the planet…the Andes Mountains and Machu Picchu, the home of the ancient Incan civilization in Peru. Sachu Munay Retreat Center was nestled within the Andes mountains. We felt protected and guided by the quiet and the loving care we experienced from the retreat staff. It was a beautiful container for deep meditation, yoga, connection, mindful exploration and fun!

Our Last 9-Day Retreat to Guatemala, March 2014
"Mystics Journey" Retreat - discovering your true nature surrounded by the tranquil, beautiful, exotic setting of Lake Atitlan, Guatemala
16 of us took a vacation from our minds. inquiring within to discover our true nature and inner wisdom. A gentle, kind, creative, quiet, loving and playful journey in the Now!



Retreat Feedback
"I loved it! It was well organized and had a nice balance between all the activities: sightseeing, yoga, meditation, spiritual exploration and time for socializing. The spiritual work was truly transformative thanks to Chrisopher and Susan's expert and loving guidance. It was a joy to get to know this group of people, dedicated to a spiritual journey like mine. I will be forever grateful to Susan and Christopher for this wonderful experience."
-- Sylvia Hughes, "Mystics Journey,"
Lake Atitlan, Guatemala 2014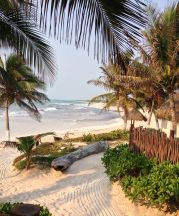 "Thank you for the amazing experience at the Power of Presence Retreat in Tulum! I am still riding a wave of joy, peace and gratitude. I find myself walking throughout my day a bit taller, lighter, quieter and closer to myself."
-- Pam, Power of Presence Retreat,
Tulum, Mexico 2013

"The 2012 Power of Presence Retreat to Costa Rica was delightful on many levels. The location was superb, the food amazing, and I will always treasure the relationships that developed. What I learned from Christopher and Susan will remain with me, a part of my daily life."
-- Carol Bade, Power of Presence Retreat,
Costa Rica 2012
"The retreat was a perfect container for a relaxed inner experience, a special opportunity to practice deeper awareness of each "now" moment with a group of like-minded people. We meditated together, did yoga and shared our journey for a week. It was an unforgettable experience. It is now easier for me to simply let my thoughts and feelings out and I am grateful for that freedom."
-- Jim Burneo, Power of Presence Retreat,
Costa Rica 2012