RESTORATIVE YOGA WORKSHOP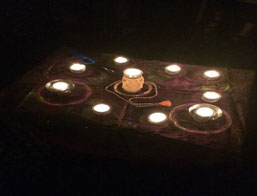 After a busy day, enjoy rejuvenating and deeply relaxing restorative yoga in the glow of candlelight. Restorative yoga is designed to relieve stress and slow down the pace of life. Come and disconnect from the frenetic activity of daily life and let your speedometer return to 0 mph. Experience restful supportive poses that allow you to calm body, mind and soul in a beautiful, nurturing space.
Please bring your mat.

3rd Monday of the month - 6:00 - 7:30 pm

All Levels of Yoga Experience
Limited to 6
Cost is $30
Pay by credit card or PayPal
(Click "Pay Now" and insert $30)